Your new baby did not come with an instruction manual, so you will have to take life as it comes and go along for the ride. As part of the journey you will have to take certain safety measures, the first of which will be a car seat.
Fortunately, car seats do come with instruction manuals. Unfortunately, this does not necessarily make them easy to install.  According to the National Highway Traffic Safety Administration, (NHTSA), three out of every four car seats out on the road will be installed incorrectly.
Australian law requires that all children be fastened in a car seat that is correct for their age and size. Once your child is too small for the car seat specified for their age, they should immediately be moved to the next level of child restraint.
Guidelines
Every person in your vehicle must have their own seat and they must have their own restraint. It is against the law to sit on someone's lap or share a seat while the car is in motion.
From birth up to the point at which the child outgrows the seat, children should use rear facing child restraints. Children under 6 months old must be properly restrained in a rear facing restraint that is adjusted to correctly fit the child's body.
Children from six months to age four must be restrained in an approved rear or front facing child restraint that is properly fastened.
Upon outgrowing their forward-facing restraint, a booster seat should be used. When the child is tall enough, they can safely use a seatbelt.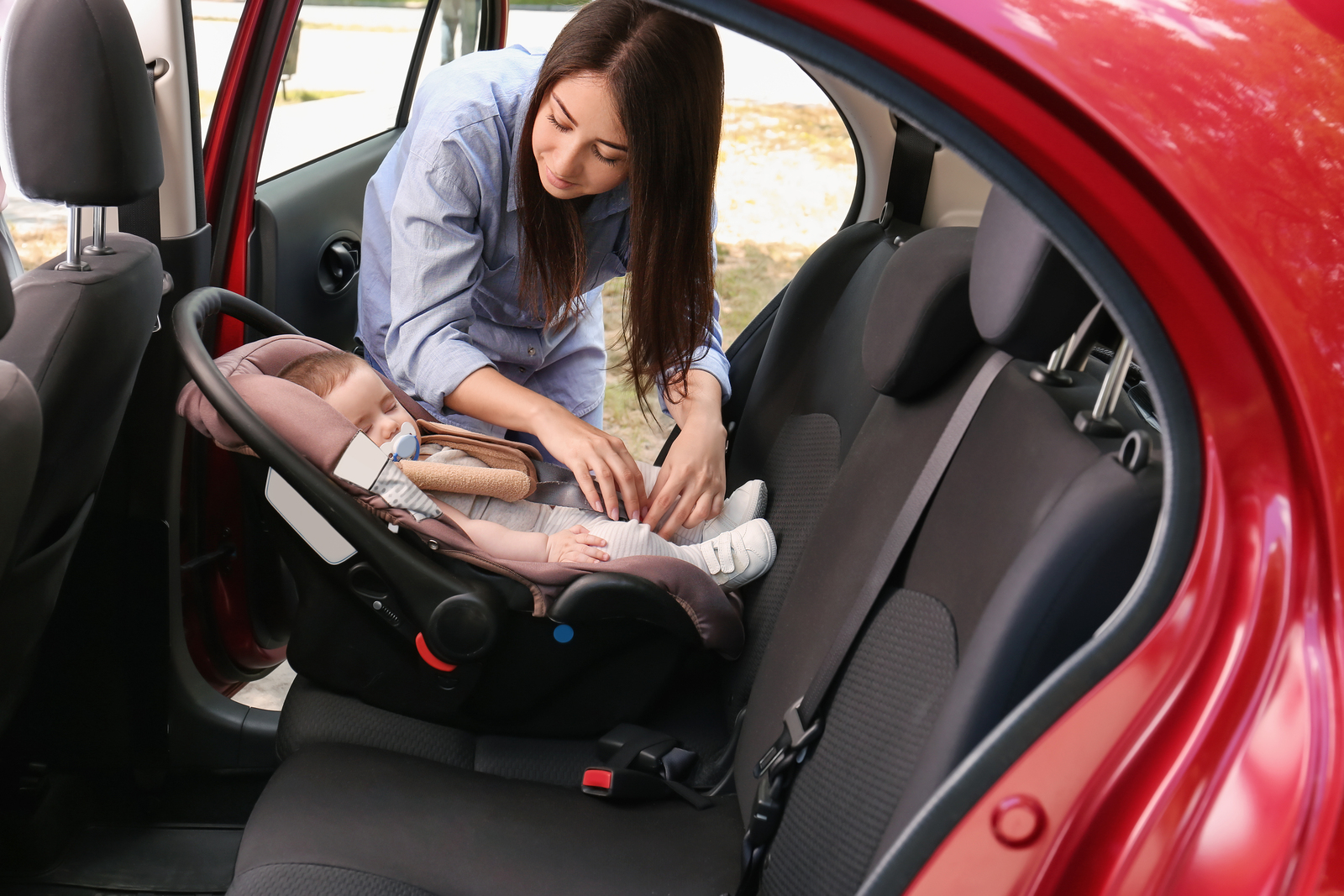 Installation
Child restraints and booster seats must be installed correctly and according to the manufacturers' instructions:
Rearward facing child restraints, forward facing child restraints and booster seats must be secured with a top tether strap when available.
The seatbelt must be threaded through via the correct path. Newer restraints have colour coding instructions available.
There should be no slack in any part of the seatbelt system.
Ensure the seat belt is buckled before each trip and that the child's seat is securely fastened.
Many parents have difficulty installing a car seat properly. Contact Beachwheels where certified technicians can check your car seat and advise you on proper installation.