Australia is renowned for abundant wildlife, scenic highways and gorgeous views, making it the perfect place to explore by car. Driving in New South Wales as a tourist can be intimidating, but we've put together several tips that can help keep you safe during your travels.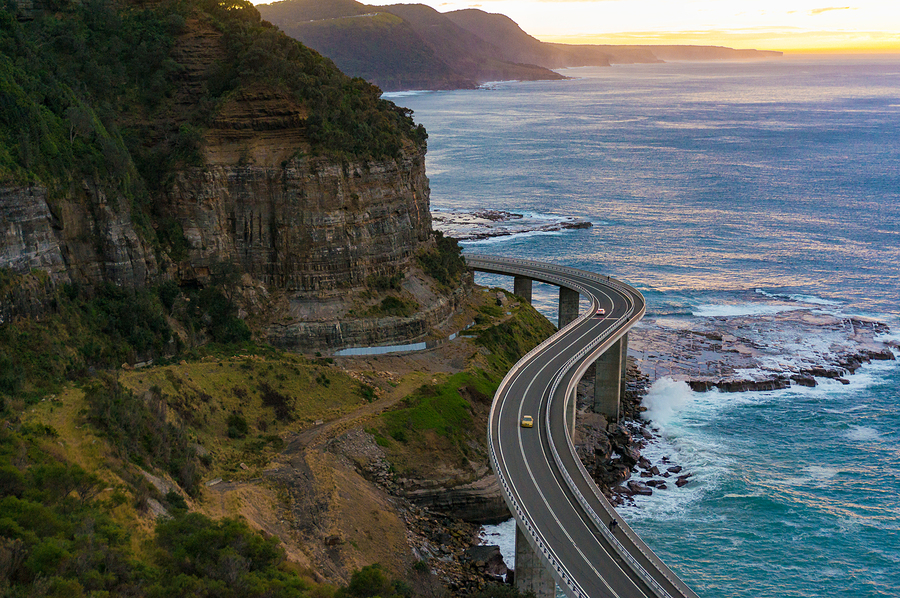 Driving Tip One: Licences
You're allowed to drive on your overseas licence as long as it is in good standing and current. You can use it indefinitely if you're a temporary visitor who hasn't had their driving privileges revoked. If your licence isn't in English, you're required to carry an International Driving Permit or a translation with you at all times.
Driving Tip Two: Speed Limits
You'll see clear signs that indicate the speed limits along the roadways. If you're in an urban area with no streetlights or signage, the default speed is 50km/h. On all other roads, the default speed is 100km/h. You'll typically see two types of speed limit signs. The regulatory sign is white and the speed limit in a red circle. It's illegal to drive faster than is posted on these signs. Advisory speed signs are recommendations and not legally imposed limits. These signs are bright yellow.
Driving Tip Three: Blood Alcohol Concentration (BAC)
While it's never a good idea to have any alcohol in your system when you drive in New South Wales or anywhere in the world, you are permitted to have varying levels of blood alcohol concentration based on your licence class. They include: 
| Licence Class | Limit (BAC) |
| --- | --- |
| Learner (L) | Zero |
| Provisional (P1, P2) | Zero |
| Full Licence (Car or Rider) | Under 0.05 |
| Public Passenger Vehicle (Bus, Taxi) | Under 0.02 |
| Coach or Heavy Vehicle (Over 13.9 tonnes) | Under 0.02 |
| Dangerous Goods Vehicle Driver | Under 0.02 |
| Full Licensed Drivers From Overseas or Interstate (Tourist) | Under 0.05 |
Driving Tip Four: Overtaking Other Drivers
You have to overtake any vehicles on the right unless the vehicle in question is stationary, plans to turn right, or if you're both travelling in marked lanes. You must overtake the other vehicle without going over the posted speed limit and while keeping track of any oncoming traffic. If someone is overtaking you, you can't increase your speed in response or move outside of your lane.
We want everyone to be safe and practice good road etiquette when you're visiting New South Wales. Being conscious of the drivers around you and paying attention to your surroundings can help to ensure that you don't get in an accident or get a ticket for doing something incorrectly. Drive safely and enjoy your visit to beautiful New South Wales!